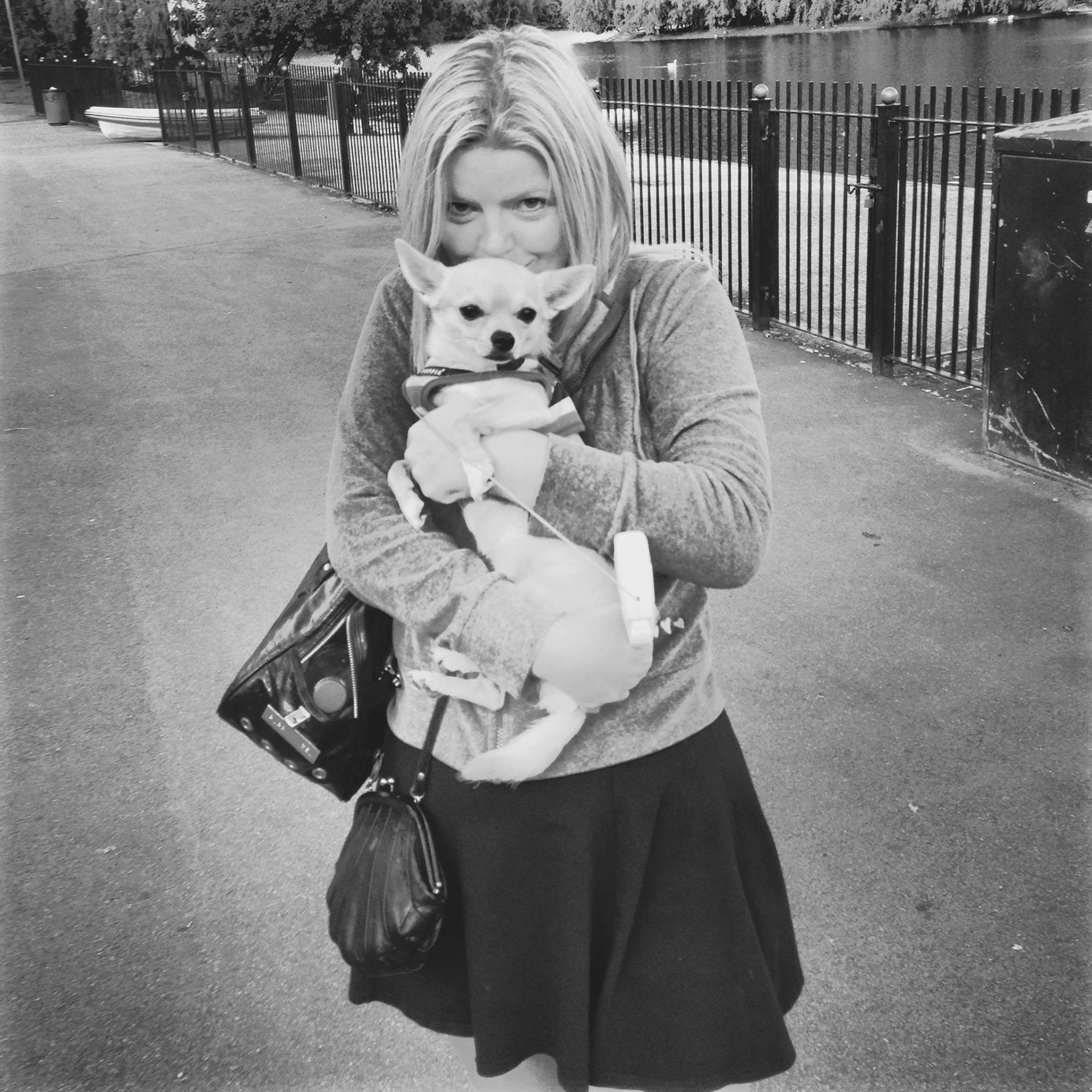 Hi!  My name is Sarah Jane 
Thanks for stopping by to find out a little bit about myself.  To find out what I'm up to at the moment take a little wander over to my
BLOG
I could tell you how I have loved drawing and painting since I was a child and how I became an illustrator but I won't as I'm sure nearly every illustrator has been creative from a very early age. 
What I haven't included in my resume is my very first illustration job  when I was a toddler.  I had some beautiful nursery rhyme books that came with a little record (45" vinyl).  I used to sit and look at the pictures and sing-a-long to the music.  One day I decided the illustrations needed adding to; a little bit more colour was obviously needed.  So out with my beloved Crayolas and the magic was made!  My parents were far from impressed with the results.  I wholeheartedly disagreed!
I wish I still had them books (sigh!)
I live in Manchester, UK with my husband, Mike and my two little chihuahua pooches, Paul and Alice, who stick to me like glue all day and grumble if I move.  Paul likes to sit on my laptop and Alice loves to chew pencils and erasers!!!!
My first inspiration and resources were the well-loved fairytale collection by
Ladybird Books
.  The internet didn't exist when I was little.  I feel very old .  So how amazing was it when I was asked to recreate
"The Three Little Pigs"
and
"The Elves and The Shoemaker"
for Ladybird.  I was over the moon!!!!!
I absolutely love yoga and felt blessed to work in collaboration with
Mariam Gates 
and publisher 
Sounds True
.  It was like our paths were meant to be crossed.  Mariam had no idea at first that we both shared the same passion. Practicing myself really helped me to understand the anatomy of the poses I was sketching.  As soon as I knew I had to do a tree pose I decided to become more creative, crossing my fingers Mariam would love it.  She did and  it became
Good Night Yoga
's cover illustration :-) GNY's success leaded to
Good Morning Yoga
and I'm looking forward to working on other projects together, very soon!
Seeing Mariam and  
Gina Bates Brown(author of Zen and Bodhi)
on their book tours and encouraging children to practice yoga, inspired me to become a yoga teacher.  I am now a fully fledged yoga teacher after passing my
YMCA Level 3, Yoga Alliance 200 hours 
training with
Sun Power Yoga.  
I am continuing to learn and can't wait to do my very own book tour one day.